West Java is the earliest plantation area acquired by VOC in the East Indies back in the 18th century. Coffee was planted in Priangan areas, such as in Sumedang. Java's Arabica coffee production is centered on the Ijen Plateau, at the eastern end of Java, at an altitude of 1,400 meters.
The coffee is primarily grown on large estates that were built by the Dutch in the 18th century. The five largest estates are Belawan, Dampit, Pancur, Kayumas and Tugosari and they cover more than 4,000 hectares. Java coffee contains a slightly spicy or smoky twist, leaving behind a sweet impression. Java has moderate-to-low acidity.
Product Features:
Type: Java blend is medium-dark roast that offers a robust blend of dark chocolate, citrus, and herb flavors.
Taste notes: Bittersweet chocolate, orange, and herbs.
Certifications: Certified USDA Organic. Packaged with no preservatives for the purest coffee experience.
Quality: Enjoy freshly roasted beans within 2 weeks of opening.
Origin: Founded by an authentic 5th generation Indonesian Riady family-owned business, headquartered in Los Angeles. Our trusted premium specialty coffee roaster exclusively sources beans from the 13,000 tropical islands of Sumatra, Java, Bali, Toraja, Flores, Papua, and more. Indonesia is the world's most diversified and 4th largest in the world.
Sustainability: Our coffee sales will be donated to each respective non-profit: 1% For The Planet
---
Our Brand
Coffee Attic strives to bring you the best coffee experience by roasting fresh beans here in Los Angeles sourced from an authentic Indonesian family-owned company. We aspire to deliver a variety of flavors and the highest quality ingredients.
Our menu is curated by an eclectic selection of taste and style that is rooted through quality and innovation. We continue strive to set the standard for high-quality coffee. We are constantly evolving and we never settle for anything less than best.
Each blend of coffee stands strongly on their own through their unique flavors and harvesting process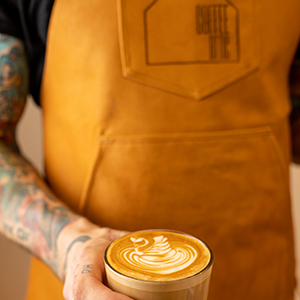 ---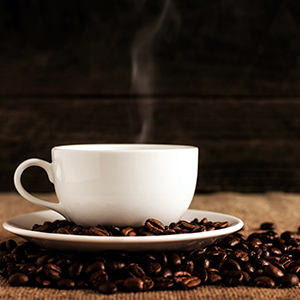 Our Mission
We want to offer the best flavor sourced from the beautiful island of Indonesia Sumatra where the beans are of superb quality. We support our supplier by donating 1% of our sales to our respective non profit: 1% For The Planet.
At Coffee Attic, we are thoughtful in the way we can support our planet, our suppliers, and of course—our customers.
---
Our Supplier
We are a 5th generation Indonesian family-owned business. At the northern end of Sumatra, 1450 meters above sea level, our magnificent local farmers care for our coffee trees. We specialize is producing ultra-premium coffee from the 13,000 tropical islands of Indonesia, the world's 4th largest coffee producer. Our coffee comes from Sumatra, Java, Bali, Celebes, Flores, Papua, and many other more.
Tentera is all about our founder (Michael's) life passion for un-compromised high-quality coffee and ingredients. With years of experience, he is inspired by nature and wildlife. He aspires to share Indonesian culture through an authentic coffee experience. Tentera is vertically integrated: we source direct, import, roast weekly in-house, distribute and market premium, limited quantities of Arabica coffee.