To the adventurous, who's willing to try something out of their comfort zone and enjoys a higher acidity level due to its medium roast profile.
This is an award winning coffee. Through a natural process, raw green beans are dried under the sun for a prolonged period often one month or more to extract the maximum sweetness from the cherry coat.
Sumatra is the second-largest island in the Republic of Indonesia. Coffee beans from any region are best when grown at high elevations – above 1,250 meters above sea level is ideal. This slows the growing process, allowing the plant more time to deliver nutrients and minerals to the coffee beans so that they have more fuel to develop a fuller, robust flavor. Shade-Grown certifications also help slowing the growth process, reducing photosynthesis and developing the best qualities of the coffee beans. Sumatra Rasuna coffee is sweet with a medium body, clean after taste, and a unique fruity note that can't be found in any other coffee.
For a Sumatra, this Rasuna is bright and sweet with stone fruit flavors.
Product Features:
Type: Sumatra Rasuna coffee is a medium roast blend that's bright and bittersweet. It has a clean after taste and unique fruity notes that can't be found in any other coffee.
Taste notes: Tropical fruit, high-acidity, and salty.
Certifications: Certified USDA Organic. Packaged with no preservatives for the purest coffee experience.
Quality: Enjoy freshly roasted beans within 2 weeks of opening.
Origin: Founded by a 5th generation Indonesian Riady family-owned business, headquartered in Los Angeles. Our trusted premium specialty coffee roaster exclusively sources beans from the 13,000 tropical islands of Sumatra, Java, Bali, Toraja, Flores, Papua and more. Indonesia is the world's most diversified and 4th largest in the world.
Sustainability: Coffee sales will be donated to each respective non profit: 1% For The Planet
---
Our Brand
Coffee Attic strives to bring you the best coffee experience by roasting fresh beans here in Los Angeles sourced from an authentic Indonesian family-owned company. We aspire to deliver a variety of flavors and the highest quality ingredients.
Our menu is curated by an eclectic selection of taste and style that is rooted through quality and innovation. We continue strive to set the standard for high-quality coffee. We are constantly evolving and we never settle for anything less than best.
Each blend of coffee stands strongly on their own through their unique flavors and harvesting process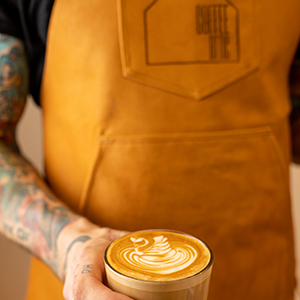 ---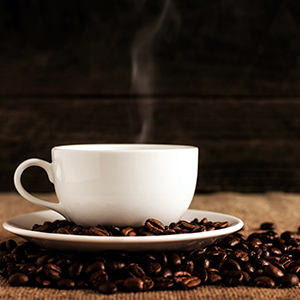 Our Mission
We want to offer the best flavor sourced from the beautiful island of Indonesia Sumatra where the beans are of superb quality. We support our supplier by donating 1% of our sales to our respective non profit: 1% For The Planet.
At Coffee Attic, we are thoughtful in the way we can support our planet, our suppliers, and of course—our customers.
---
Our Supplier
We are a 5th generation Indonesian family-owned business. At the northern end of Sumatra, 1450 meters above sea level, our magnificent local farmers care for our coffee trees. We specialize is producing ultra-premium coffee from the 13,000 tropical islands of Indonesia, the world's 4th largest coffee producer. Our coffee comes from Sumatra, Java, Bali, Celebes, Flores, Papua, and many other more.
Tentera is all about our founder (Michael's) life passion for un-compromised high-quality coffee and ingredients. With years of experience, he is inspired by nature and wildlife. He aspires to share Indonesian culture through an authentic coffee experience. Tentera is vertically integrated: we source direct, import, roast weekly in-house, distribute and market premium, limited quantities of Arabica coffee.